IMA Schelling Group to Participate in Virginia Tech's "Industry 4.0" Seminar at IWF Atlanta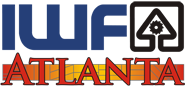 IMA Schelling Group, a provider of sales and after-sales support of IMA and Schelling products for the woodworking industry, will join other industry experts at Virginia Tech's "Industry 4.0" seminar to be held at IWF Atlanta, August 24, 2:00 - 3:30pm. Peter Tuenker, Managing Director of IMA Schelling Group, and Joerg Rosemeier, Sales Manager for IMA Klessmann GmbH, will explain how companies can utilize digitized processes and intelligent automation for increased productivity and quality while reducing per-unit costs.
For many factories and shops, the investment for digitization can be a leap which needs to be justified with reliable data on costs and benefits. The "Industry 4.0" seminar seeks to help manufacturers better understand state-of-the-art wood products manufacturing, plan for the adaptation of key technologies, and prepare for future industry evolution.
"IMA Schelling is at the forefront of the Industry 4.0 movement to digitization," said Peter Tuenker, Managing Director, IMA Schelling Group. "We have invested heavily in the field for the last 15 years, providing scalable solutions for fully-automated production all over the world - Western Europe, South America and also in North America."
IMA Schelling's booth (#5013) theme this year is "The Space Where Innovation Meets Automation" – where they will display the integration of a CR Onsrud router with a Schelling fh5 panel saw and a Schelling vs Area Storage Retrieval System, all connected via Eurosofts' SquareOne MES software.