Welcome to the NeighbourWOOD
Everything revolves around digitization, technological innovations and individual solutions at this virtual and real event to which IMA Schelling invites its customers and all interested parties from May 3-7, 2021. The focus will be on having a spontaneous exchange of information – whether live on-site or online. Participants will have the possibility to talk personally with the individual specialists. Special times require special approaches. In order to meet the great demand for information coming from the experts, IMA Schelling will organize a hybrid Open House event in the spring of 2021. Participants can expect a colorful mix of exclusive live presentations, fascinating […]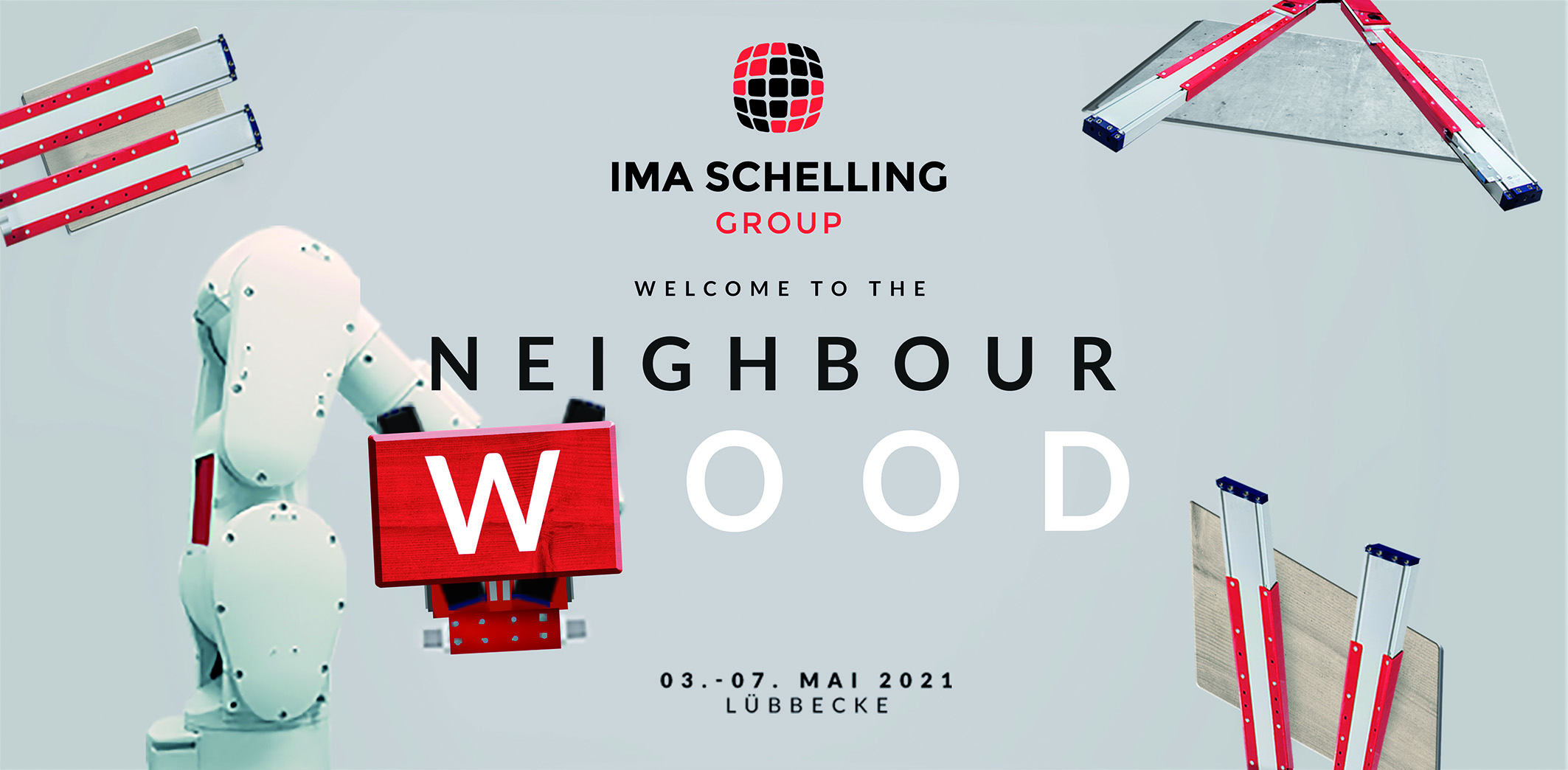 Everything revolves around digitization, technological innovations and individual solutions at this virtual and real event to which IMA Schelling invites its customers and all interested parties from May 3-7, 2021. The focus will be on having a spontaneous exchange of information – whether live on-site or online. Participants will have the possibility to talk personally with the individual specialists.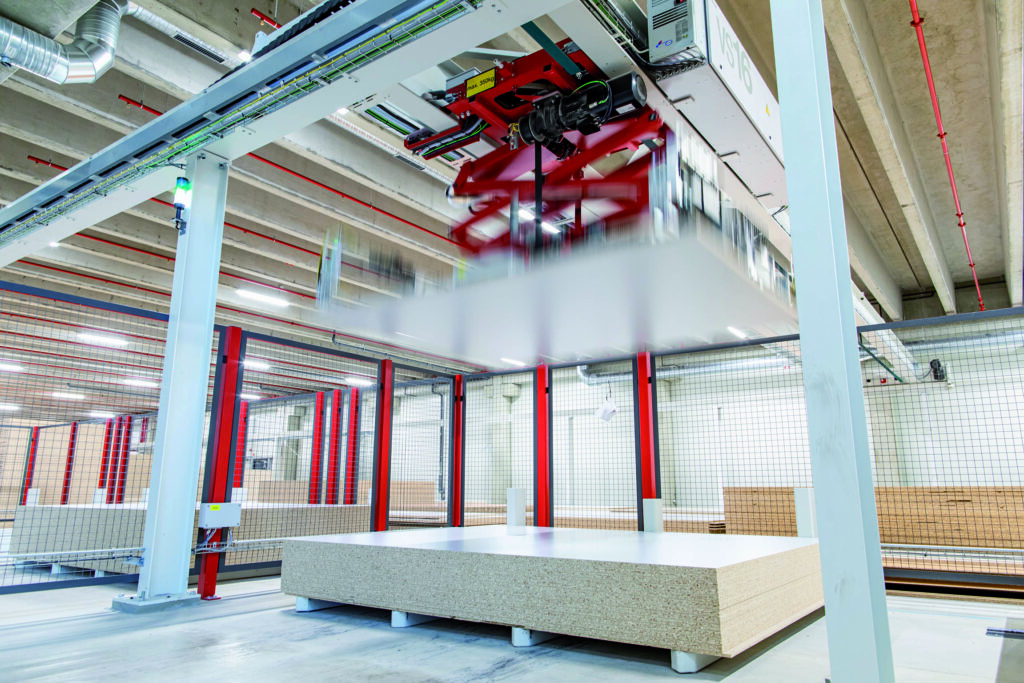 Special times require special approaches. In order to meet the great demand for information coming from the experts, IMA Schelling will organize a hybrid Open House event in the spring of 2021. Participants can expect a colorful mix of exclusive live presentations, fascinating impulses and interesting expert round tables. During these 5 days, they can inform themselves about the latest developments and the problem-solving expertise of the specialist for high-end workcell solutions in the woodworking industry and, in this process, visit machines and workcells.
Also completely new: By taking part in a survey, interested persons can have a say in deciding which topics and key issues will be addressed at the Open House 2021. The key issue framework will cover digitization, technological innovations and individual solutions.
Digitization
All participants are invited to expand their knowledge about the ZIMBA IIoT platform and gain detailed insight into the IMA Schelling software landscape of the future.
Technological Innovations
The highlight of this key issue is the exclusive live presentation of the new IMAGIC L1 drilling machine for batch-size-1 production. Also in focus: the new generation of fine finishing units and fully automated tape handling for the efficient production of tomorrow.
Individual Solutions
Performance and success are not a coincidence – hence, IMA Schelling offers a number of efficient and space-saving storage solutions and panel cutting concepts for every performance class. Of course, these concepts should not be missing at the Open House, and neither should any solutions for predictive maintenance, demand-oriented service concepts and future-oriented robotic solutions.
IMA Schelling Group – Problem-solving Expertise for the Plastic, Metal and Woodworking Industry
The IMA Schelling Group has specialized in the development and fabrication of modularized customer-specific manufacturing systems and processing solutions for the plastic, metal and wood industry. The corporation is a leading supplier of batch-size-1 workcells for a digital, fully automated networked production. IMA Schelling develops and manufactures intelligent high-end solutions which are sold through a global network of sales and service centers. The product range includes workcells for the entire process chain, ranging from storage through cutting, handling and conveying, edge banding, drilling, to sorting and stacking of panel-shaped workpieces made of wood, metal or plastic, as well as a comprehensive range of services and digitization products. Through the use of the machines, users benefit from automated sequences and more efficient manufacturing processes.
Learn more at https://experience.imaschelling.com/neighbourwood-savethedate-en/