Introducing the New Schelling fk4 380 Panel Saw for Plastics Distribution Facilities
RALEIGH, NC — IMA Schelling Group, a provider of sales and after-sales support of IMA and Schelling products for the woodworking, metalworking, and plastics industries, is excited to announce a new plastics and composites panel saw model to its lineup.The Schelling fk4 380 is designed for small to medium plastic distribution facilities and still packs uncompromising precision, intelligent material handling, and 150" maximum cutting length into an even more economical package. With its solid, stable design and 28 HP saw motor, the fk4 380 features vibration-free cutting, precise measurements, and excellent chip removal for worry-free production over the widest variety […]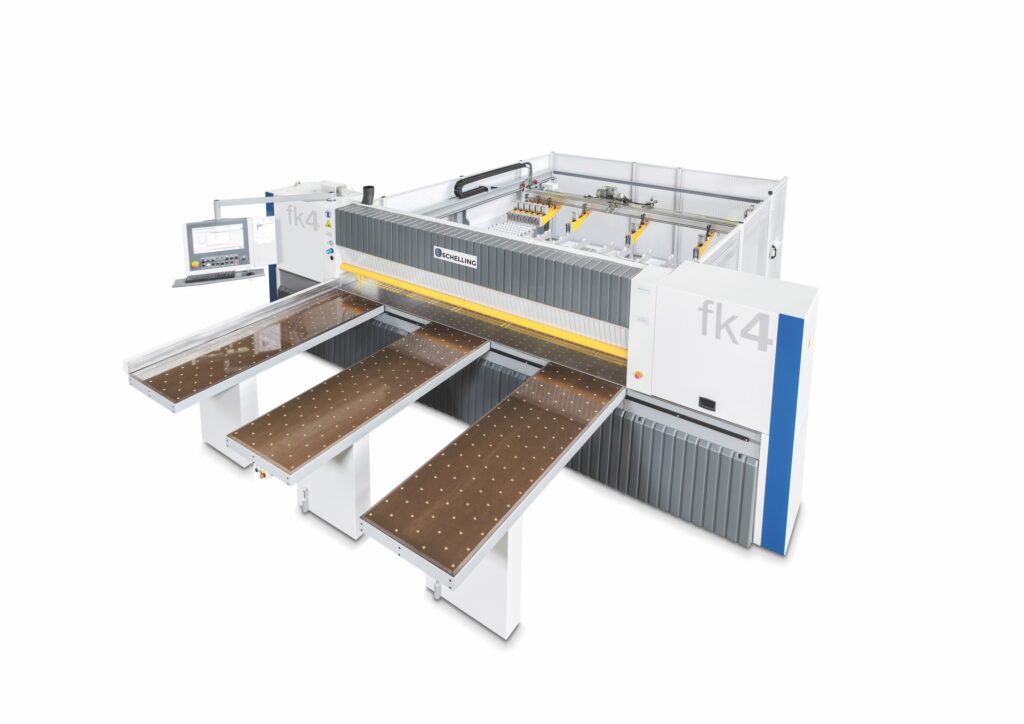 RALEIGH, NC — IMA Schelling Group, a provider of sales and after-sales support of IMA and Schelling products for the woodworking, metalworking, and plastics industries, is excited to announce a new plastics and composites panel saw model to its lineup.
The Schelling fk4 380 is designed for small to medium plastic distribution facilities and still packs uncompromising precision, intelligent material handling, and 150" maximum cutting length into an even more economical package. With its solid, stable design and 28 HP saw motor, the fk4 380 features vibration-free cutting, precise measurements, and excellent chip removal for worry-free production over the widest variety of plastic sheet materials.
About IMA Schelling Group
IMA Schelling Group is a single-source provider of sales, service and support of IMA and Schelling machinery and software. IMA Schelling Group offers customers and business partners the benefit of working with one source for customized industrial engineering, manufacturing and machinery sales under one roof in Raleigh, North Carolina. IMA Schelling Group works collaboratively with North American businesses ranging from mid-sized woodworking, non-ferrous metalworking and plastics operations to major corporations to engineer customized, industrial manufacturing system solutions that optimize throughput.
For more information, call IMA Schelling Group at 800-711-9824 or visit imaschelling.us.
FOR MORE DETAILS, CONTACT:
Christina Griggs, Sales and Product Marketing Assistant
IMA Schelling Group
www.imaschelling.us
800-711-9824