IMA SCHELLING GROUP US APPOINTS KARL-HEINZ "CHARLIE" SCHULZ AS THE NEW DIRECTOR OF TECHNICAL SERVICES/SERVICE MANAGER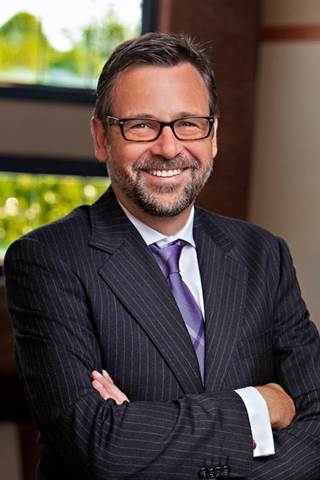 RALEIGH, NC — IMA Schelling Group, a provider of sales and after-sales support of IMA and Schelling products for the woodworking, metalworking, and plastics industries, welcomes Mr. Karl-Heinz "Charlie Schulz" as the new Director of Technical Services/Service Manager for their U.S. operations.
IMA Schelling Group US is excited to welcome a seasoned professional like Schulz to the team. His decades of technical services management experience will lead the American service team to achieve higher standards when it comes to the post-sales experience of its clients.
"It is with great pleasure that we announce the addition of Karl-Heinz (Charlie) Schulz to our management team" says Peter Tuenker, General Manager of IMA Schelling US. "He brings with him a wealth of industry knowledge as well as a deep understanding of our customers' processes. His passion and commitment toward his new role are a reflection of what we want to achieve as a company: a total engagement with our customers and their successes."
Charlie has devoted his career to the woodworking industry for over 30 years. Upon his arrival from Austria in the 1980s, Schulz has dedicated his efforts to building a strong technical background with leading representative roles for prominent European industrial machinery's supplier's companies in the North American market.
Schulz's experience and vision will support ISG US' commitment to providing its American customers with the high level of service responsiveness and support they deserve, centered on the understanding of their challenges and in preventing them from being a roadblock to their success.

About IMA Schelling Group
IMA Schelling Group is a single-source provider of sales, service and support of IMA and Schelling machinery and software. IMA Schelling Group offers customers and business partners the benefit of working with one source for customized industrial engineering, manufacturing and machinery sales under one roof in Raleigh, North Carolina. IMA Schelling Group works collaboratively with North American businesses ranging from mid-sized woodworking, non-ferrous metalworking and plastics operations to major corporations to engineer customized, industrial manufacturing system solutions that optimize throughput.
For more information, call IMA Schelling Group at 800-711-9824 or visit imaschelling.us.
---
FOR MORE DETAILS, CONTACT:
Christina Griggs, Sales and Product Marketing Assistant
IMA Schelling Group
www.imaschelling.us
800-711-9824