Modern Wood Design to Install First Laser Edgebander in Southern California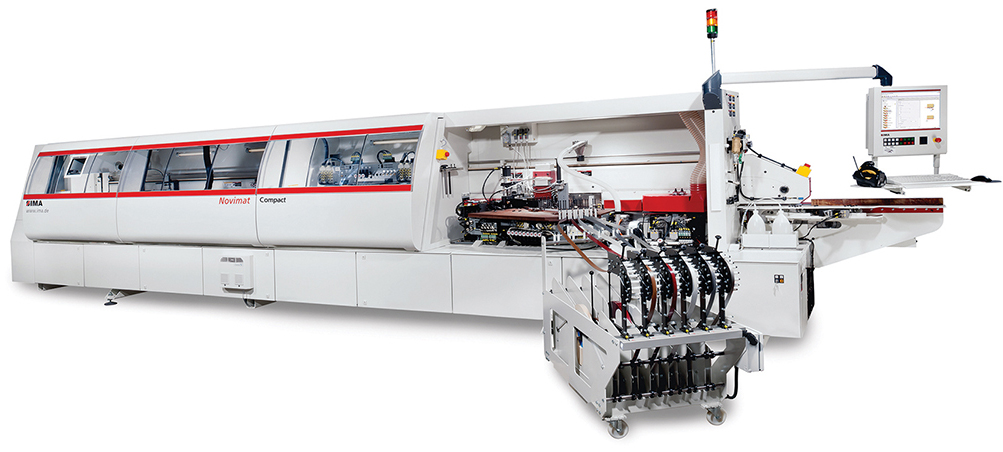 (Raleigh, NC) IMA Schelling Group, located in Raleigh, NC, is the combined North American headquarters of both IMA Klessmann GmbH (Germany) and Schelling Anlagenbau GmbH (Austria). IMA and Schelling each provide complementary sophisticated technologies for the wood, metal and composites sectors that will continue to carry them into the future.
The IMA Novimat Compact R3 is engineered to handle all aspects of edge processing with the option to use traditional EVA glue, PUR glue or the new IMA state-of-the-art laser edgebanding. New laser technology is redefining traditional standards of quality edgebanding. ZERO glue lines create more visually attractive products. With no discernible joint between the edgebanding and material surface, signs of aging and wear are a thing of the past.
Modern Wood Design in Pacoima, CA will be installing the IMA Novimat Compact R3, which will be the first laser edgebanding machine in southern California. The southern Californian cabinet door manufacturer already specializes in Thermofoil, Veneer and MDF paint grade doors. The addition of the laser will add to their impressive capabilities.
The Compact R3 comes loaded with standard features for high-quality edgebanding, including multi-radius milling and multi-radius scraping units for four different radiuses, on-demand. The KFA unit with a free moving head provides consistent corner rounding quality. The machine also features a joint milling unit, infrared heating system, end trimming unit, buffing unit, an automatic lubrication unit and more. The Compact R3 is equipped with the IMA ICOS Controller with nearly unlimited programming options including the Service Portal for instant, remote service.
The IMA Schelling Group will proudly showcase the IMA Novimat Compact R3 at AWFS in Booth #8411. The machine will be installed at Modern Wood Design's facilities shortly after the show.
For more information visit www.imaschelling.us or call 919.544.0430.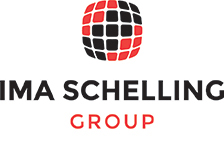 About Schelling
In 1917, 100 years ago, Georg Schelling started the company as a repair shop for local whetstone factories, mills and sawmills in Austria. His passion led to the development of the company's first panel board divider in 1945. Since then, Schelling has been setting new heights in the industry from the addition of moving saw blades to developing automated cut-to-size board plants.
About IMA
For over 60 years, IMA Klessmann GmbH has been a leader in the woodworking industry
with cutting-edge technologies and innovative products. They have set standards for increased productivity, optimization and revolutionary features. IMA assists customers from small standalone machines to complete machining centers capable of high-speed processing lines down to batch size 1.