IMA Schelling Group Announces New West Coast Support Hub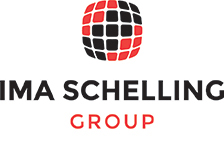 Raleigh, NC - IMA Schelling Group, a provider of sales and after-sales support of IMA, Schelling and Barbaric products for the woodworking, metalworking, plastics and composites industries, recently announced a new California-based support hub to provide faster and more efficient response for its West Coast customers.
"The establishment of our new California office represents a fantastic opportunity for IMA Schelling Group and our West Coast customers," explained Byron Salmon, British Columbia and West Coast Sales Manager, IMA Schelling Group. "Being able to respond to sales and service needs more quickly and efficiently means we can help them reduce downtime and delays that could affect their productivity and profitability."
Strategically located in Eastvale, California, IMA Schelling Group can respond quickly saving both the company and its West Coast customers time and money by reducing travel time and expenses. Customers can expect responsive sales and service for IMA, Schelling and Barbaric machinery to keep production flowing smoothly.
Representatives from IMA Schelling Group will be available to provide more information about the company's West Coast service department at the AWFS Fair, booth #7436, at the Las Vegas Convention Center in Las Vegas, Nevada from July 17-20, 2019. At the booth, eligible West Coast customers can register to win a free preventative maintenance service call at their location.
About IMA Schelling Group
IMA Schelling Group is a single-source provider of sales, service and support of IMA, Schelling and Barbaric machinery and software. IMA Schelling Group offers customers and business partners the benefit of working with one source for customized industrial engineering, manufacturing and machinery sales under one roof in Raleigh, North Carolina. The IMA Schelling Group works collaboratively with businesses ranging from mid-sized woodworking, metalworking and plastics shops to major corporations to engineer customized, industrial manufacturing system solutions that optimize throughput in the North American woodworking, metalworking, plastics and composites markets.
For more information, visit IMA Schelling Group at AWFS booth #7436, call 919.544.0430 or visit www.imaschelling.us. West Coast customers can pre-register to win a free on-site service visit at www.imaschelling.us/enter-to-win.