IMA Schelling Group to Host a Benchmark Technology Tour of Italy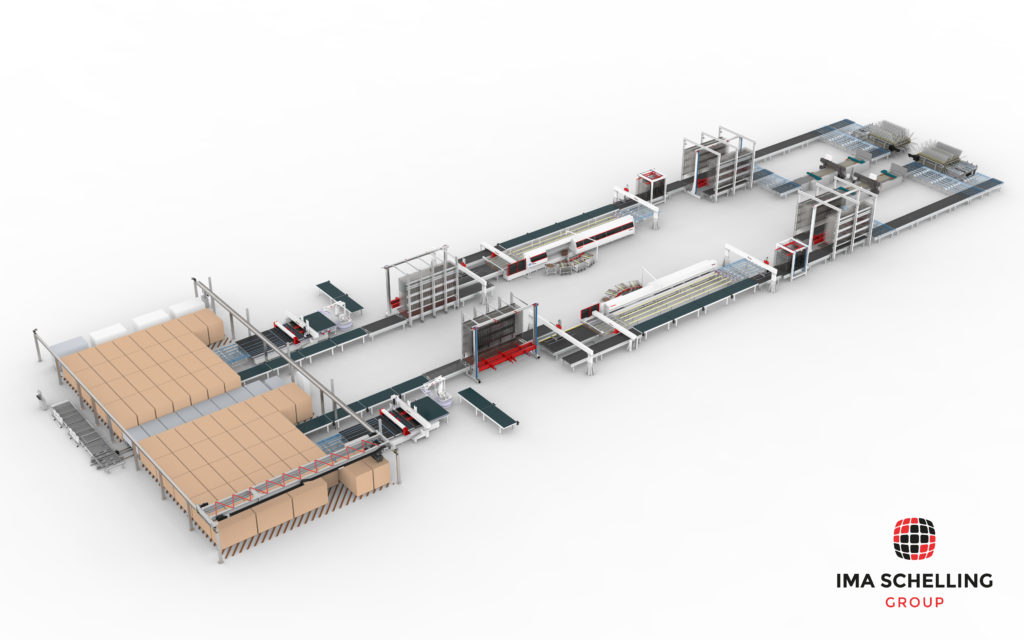 IMA Schelling Group, a provider of sales and after-sales support of IMA, Schelling and Barbaric products for the wood, plastics and non-ferrous metal industries, is proud to host prospects and customers on the Italy Technology Tour, September 15-21, 2019. Companies and applications will be highlighted for benchmark technology in the kitchen, bath, office, home furniture and cabinetry industries. Batch size one manufacturing facility tours include visits at:
CLEAF: Special components and materials supplier
Porro: Home and bedroom furniture manufacturer
Caccaro: Home and bedroom furniture manufacturer
Quadrifoglio: Office furniture manufacturer
Veneta Cucine: Kitchen and home furniture manufacturer
3B: Furniture components supplier
Arredo: Kitchen and home furniture manufacturer
ARKO: Furniture components supplier
Colombini: Kitchen and home furniture manufacturer
Cucine Lube: Kitchen furniture manufacturer
IMAB Group: Kitchen and home furniture manufacturer
The tour features state-of-the-art manufacturing facilities located all across Italy that have integrated IMA Schelling equipment and laser technology into their manufacturing processes. Highlighted edgebander, router, drilling and material handling models include BIMA, Flex, Combima, Laser, IMAGIC, Novimat and more.
Not only is this an excellent opportunity to see IMA Schelling machinery in use in real world manufacturing environments, but these facilities happen to be located in some of the most scenic regions in Europe including stops in Milano and Como, Venezia and Pordenone, Pesaro and San Marino.
The icing on the cake is a visit to Lamborghini's automobile museum housing an astonishing collection of world-renowned exotic sports cars.
ABOUT IMA SCHELLING GROUP:
IMA Schelling Group is a single-source provider of sales, service and support of IMA, Schelling and Barbaric machinery and software. IMA Schelling Group offers customers and business partners the benefit of working with one source for customized industrial engineering, manufacturing and machinery sales in Raleigh, North Carolina. The IMA Schelling Group works collaboratively with North American businesses ranging from mid-sized woodworking, non-ferrous metalworking and plastics operations to major corporations to engineer customized, industrial manufacturing system solutions that optimize throughput.